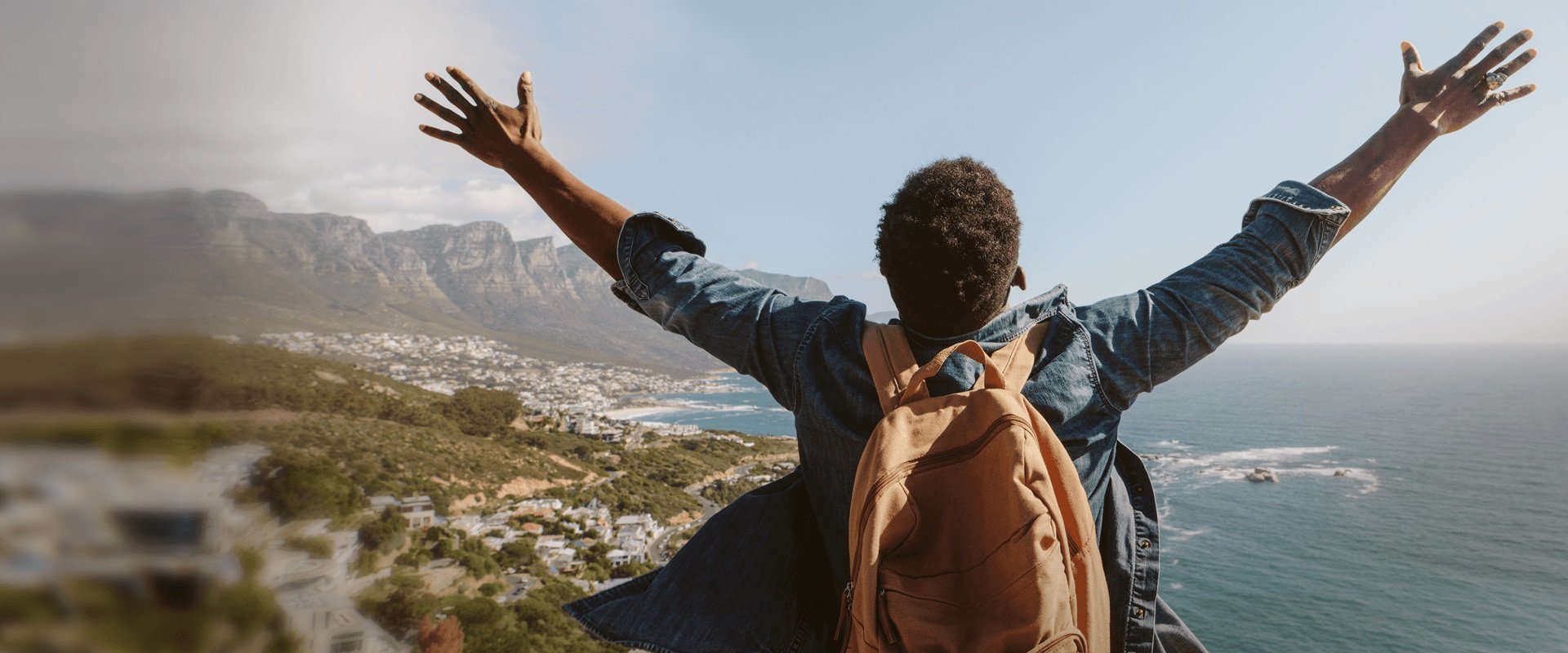 With a view from the outside - for a view to the outside.
Colleges and universities have to face a variety of challenges when it comes to dealing with current demands and a current zeitgeist. Above all, the demands and possibilities for approaches and implementations have changed and need to be faced.
The Neu-Ulm University of Applied Sciences (HNU) is an international business school in the west of Bavaria. In the interdisciplinary bachelor's and master's degree programmes, students are prepared in a practice-oriented manner for management and leadership positions with different focuses. The campus with its modern media technology equipment is surrounded by greenery and is characterised by a family atmosphere.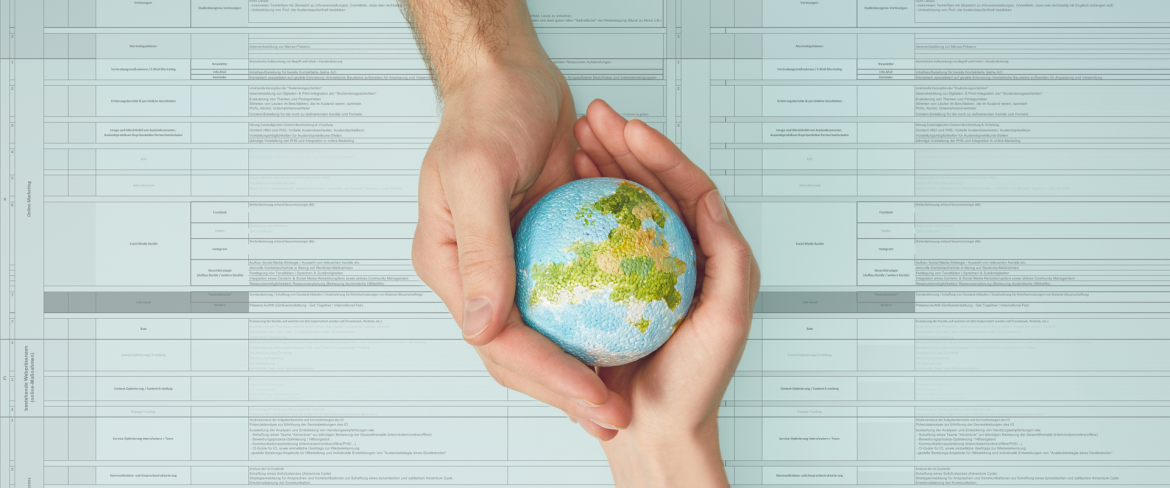 The International Office (IO) at HNU is responsible for all international matters within the university's activities in order to enable diversity through international exchange and to ensure it as a major focus of HNU.
However, many factors and influences of a rapidly changing world have changed the field of international study, for example with studying and doing internships abroad. For this reason, we are pleased to be able to support the IO of the HNU as a partner since September 2019. With our many years of experience in consulting and cooperations with universities, but above all with an external view of the challenges in university work, we would like to support the IO in achieving its goals. The decreasing number of students who take advantage of a semester or an internship abroad represents a changed situation that the IO increasingly has to face.
The resulting goal of the cooperation is therefore to increase the number of young people who are interested in a semester or an internship abroad as part of their studies. We provide the IO with an external view to help attract more interested people to take a look at the world outside.
With a structured and analytical approach within the framework of our consulting services, we show ways and possibilities of getting closer to this goal. Processing and preparing complex topics and related process structures, which are part of the topic "Outgoing", is an essential part of the basic support as an initial elementary measure.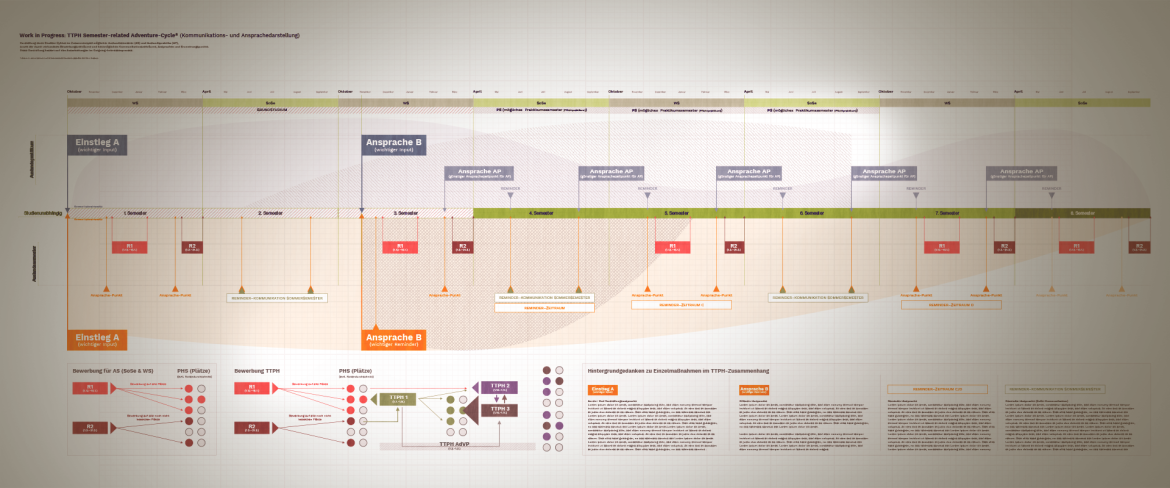 Concrete tools were developed to illustrate factors and parameters that play an important role in increasing interest in a semester or internship abroad. In a so-called adventure cycle - an analysis of exit points in the outgoing process or the analysis of existing communication measures as well as internal structures - the basics were prepared with which concrete measures are to be realised in the following steps.
Using an extensive catalogue of measures, the holistic nature of many tasks as well as the interdependencies and networking of these were shown. More importantly, a to-do list was compiled that enables priority-based implementation and can be more easily adapted to current changes. Overall, we focus intensively on all digitalisation processes and strategies that represent target-oriented and effective instruments for the project goal.
Support and consulting in specific areas are also part of the cooperation: We contribute our experience, our know-how and our creative thoughts to the project, whether in online consulting, social media strategies or classic instruments of a communication mix.
Our main concern is to provide concrete, multi-faceted support and generate measures that serve the main objective of the IO at HNU.
These measures to overcome the challenges for the IO are the foundation for the next concrete steps. In addition, we also hope that this can be a basis for further support and cooperation in this exciting project, as well as with an interesting client.