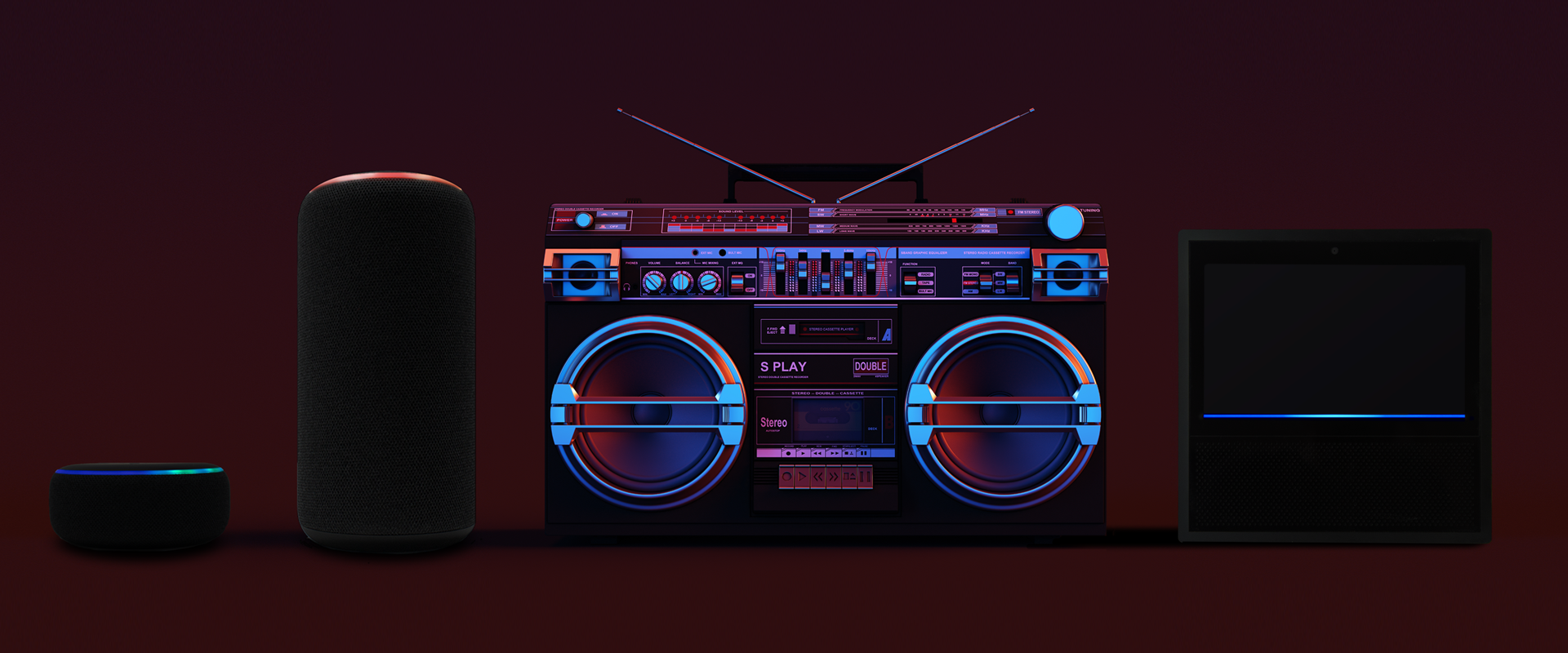 Voice-as-a-Service Solution for Radio Stations
Radio and voice assistants? The perfect combination!
Voice assistants are not only becoming more and more a part of our everyday lives, they are also getting more and more mobile. Many car manufacturers are integrating the smart assistants into their products. This means that radio use will also change, because users can now easily listen to their favorite stations and interact with them using simple voice commands. So it is no coincidence that one of the most popular use cases for smart speakers is the consumption of audio formats! (Bitkom: Zukunft der Consumer Technology 2020).
pdm solutions has been working as a consultant with several radio stations since the beginning of 2018 and we quickly realised that the need for solutions for Amazon Alexa, Google Assistant & Co. is growing. The idea for our talkative voice-as-a-service solution for radio stations was born.
Fortunately, radios and voice assistants are a perfect match! Smart speakers are already present in many households and one of the most important use cases is the consumption of audio content. Voice applications for radio stations will also play an important role regarding the use of voice assistants in cars - keyword: hands-free.

Google Assistant
Amazon Alexa
Voice App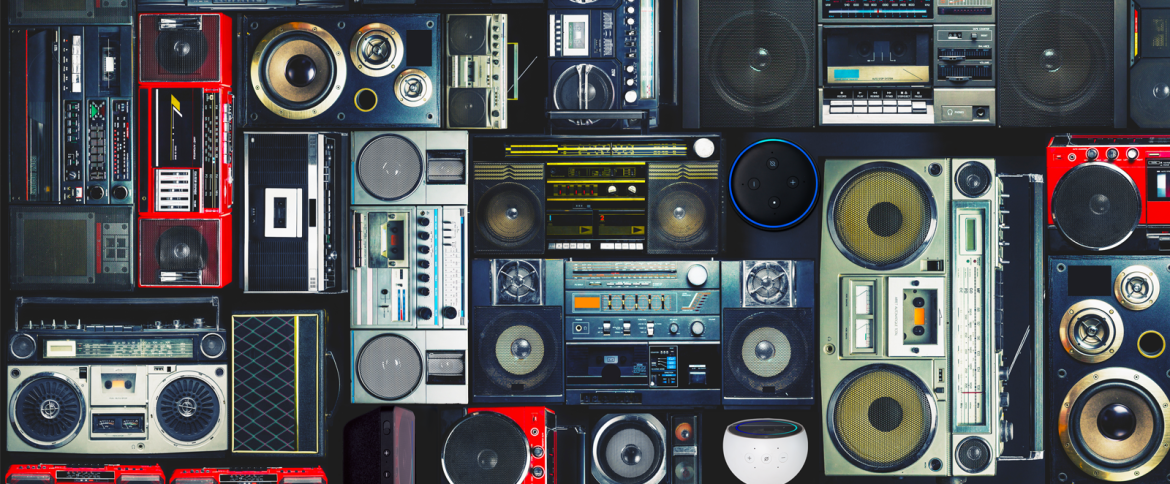 Our voice applications for radio stations are a standardised voice-as-a-service solution. This means that we have analysed the needs and wishes of our customers in the radio sector and created a framework which we are continuously developing.
Be part of it right from the start and benefit from the advantages of the TALKATIVE voice-as-a-service solution for your radio station:
Individual voice application for Amazon Alexa and/or Google Assistant with reference to the radio station.
Direct placement of your content/streams in the voice application
Independence from mass radio streams
Get to know the system and use it for potential monetisation in the future
We offer your audience functions that can be carried out simply by voice command and no longer have to be researched in the internet:
Individually recorded dialogues: Recognition by listeners! Use the unmistakable voice of your hosts or station voice for the perfect radio feeling.
Stream selection: No matter whether rock, hip hop or oldies - in addition to the classic livestream directly from the studio, you can also offer all other streams of your station.
Podcast selection: Podcasts of the station can be selected directly by the user.
The current song: Your listeners will love this feature. They can simply ask what song is currently playing and the voice assistant will tell you.
News: Your listeners can have the current recordings of the news, traffic information with traffic jam reports and event tips played back at any time.
Video live stream: If you already produce a video live stream, it can also be displayed on Smart Displays.
Our Skills in the Alexa Skill Store
These radio stations already use our voice-as-a-service solution for radio stations. Listen in:
OUR ACTIONS ON THE GOOGLE ASSISTANT